Health and fitness are ever trending in the upscale neighborhoods of Hollywood and the scene is awash with all sorts of workouts ranging from hot Pilates to cycling lessons and dance-based cardio. Yoga and dance-themed workouts, in particular, have become the go-to options for new fitness enthusiasts. However, running or jogging is still considered the most practical exercise, especially among female celebrities. Many people around the world start their day with this simple workout, so spotting your favorite star on plush sneakers taking their ritual morning run or jog shouldn't be surprising.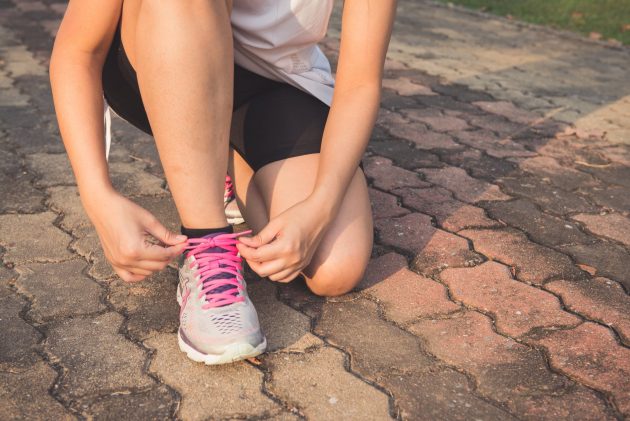 What's more, you do not have to spend money on expensive running shoes when you can enjoy the impressive comfort and design intuition of Hoka One One. Modern manufacturers have made it less costly to acquire well-cushioned, high-performance athletic shoes designed to protect your joints.
Here's a brief look at the merits that draw most celebrities to morning runs and jogs.
Health and fitness
Although people run for various reasons, most celebrities are drawn by the potential therapeutic and medical benefits. Some of the famous personalities that fancy an early morning run include Homeland's star Claire Danes, Reese Witherspoon, Chris Pratt, Joe Jonas of the Jonas Brothers, Kat Graham of Vampire Diaries and more. Countless celebrities have been spotted jogging down their neighborhood streets and some even participate in events. If you aren't a fan of early morning run or jog, you can still accomplish your goals with evening workouts.
According to studies, running is one of the healthiest physical exercises as it affects all muscles and joints in your body. The medical benefits of running range from better overall mental health and improved lung capacity to a reduced risk of high blood pressure, stress relief, stronger legs and joints, weight control and more. If you're wondering why your favorite celebrity has the perfect body, the secret may lie in their early morning runs. Nonetheless, there are many factors to consider before you start running, especially concerning the shoes, goals and tracks.
Easy to achieve
Running is a natural physical reflex that separates it from many other workouts. People learn to run from an early age, almost as soon as you learn to walk. Because of this, any healthy person will find running smooth to accomplish. Every human has the perfect running pace or speed, which allows the body to use up the least oxygen, so you don't necessarily need to sprint like professional athletes. You can also jog if you find running tiring. There isn't a perfect posture to assume when running since your body naturally takes shape.
Nonetheless, if you have specific objectives or targets, such as maintaining shape and setting a new record, you should take some time to learn and master the technique. Many celebrities find a morning run effortless to achieve, especially when you wake up rejuvenated after a rest. You can also run at any time and it doesn't require specialized knowledge or maneuver.
No gym or equipment required
You can run along the street, around a track, or even in your backyard. Many dedicated celebrities like Reese Witherspoon prefer to run around her home with her kids, so you do not require a big track to begin running. The only investment needed is ergonomic running shoes that will keep your joints, ankles and toes comfortable. Running can be achieved in numerous ways, including simulating running motions in the same spot. You can also run on a treadmill and while there are several merits to owning one at home, nothing beats the refreshing breeze of outdoor and nature morning runs. You do not require any subscriptions or equipment to start running.
Nonetheless, you should consider finding some comfortable workout clothes, easy to carry water bottles and music peripheral you can use for inspiring vibes as you run. Alternatively, you can take your dog out for morning runs like Wells Adams and his beloved pooch.
Running has several health benefits and all doctors recommend it unless you have an underlying condition that prevents you from safely accomplishing the workout. However, it is still essential to combine running with other exercises. It all depends on your goals, so you shouldn't start running without clear objectives.
More importantly, don't forget to purchase breathable cushioned running shoes and a water bottle as you will need to remain hydrated while working out. If you have been considering early morning runs, it is time to join the thousands of celebrities worldwide that start most mornings with an adrenaline boost while touring their neighborhoods.