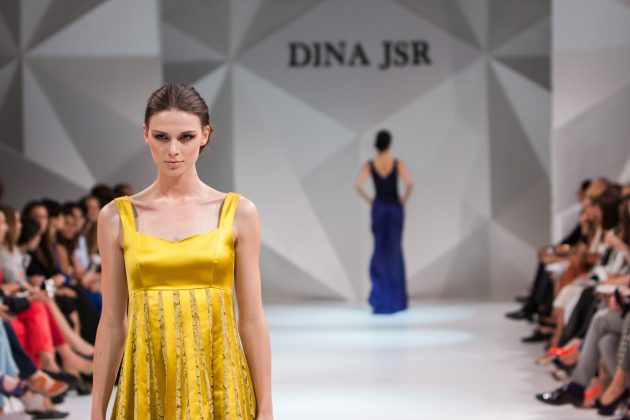 The fashion industry is well known for its intense creativity, uniqueness, and eccentricity. Every year, fashion designers and other creatives showcase their latest creations to the world. Typically, they are named after specific years and weather seasons e.g. Fall/Winter 2019 collection, Spring/Summer 2012 collection.
By revealing their latest collections once or twice a year, fashion designers remind us of the ever dynamic nature of fashion. And perhaps the grandest way they can do that is through fashion shows.
Although numerous fashion shows and events are held around the world every year, only some of them, such as the Paris Fashion Week, New York Fashion Week, Milan Fashion Week, and London Fashion Week, are considered the most prestigious ones. This is where the most popular luxury clothing labels like Gucci, Louis Vuitton, Fendi, Burberry, Prada, Chanel, Dolce, and Gabbana get to show the world what they've been working on. Usually lasting a week, the events bring together A-list celebrities and fashion industry heavyweights who occupy the front row seats, keenly observing what could become the next fashion trends.
If you've been to more than a few high-end fashion shows, you certainly know what makes them striking: it's not the traditionally lanky physique of the models but rather the clothes they wear. In many cases, they tend to be very outlandish (if not outright shocking), being a mix of oddly matched colors, edgy patterns, and bizarre shapes.
As you watch models walk by, you can't help wondering why the clothes they showcase appear to be in such stark contrast to what you see in fashion retail stores or on the street. Why do fashion houses repeatedly unveil designs that hardly end up in retail stores? You can be certain that you are not the only person asking such questions. The subject is often raised during fashion discussions and may even be given as a rhetorical analysis essay topic for college students to write about.
Could it be that creative directors have run out of ideas within the bounds of sanity? Or do they deliberately put out the out-of-this-world designs just to create shock among the audience and give fashion bloggers and other media outlets something to talk and write about? Could it be that they are simply unable to put their resources to good use and, therefore, end up creating such unworthy pieces of clothes?
We will attempt to answer this question by giving you some insights into the world of high-end fashion.
Concept vs Ready to Wear Designs
A good starting point is to draw a line between two often used concepts in the fashion industry, and namely Prêt-à-Porter and Haute Couture. Prêt-à-Porter refers to ready-to-wear (or ready made) clothes. They are usually mass manufactured in factories and available in large quantities in retail stores. In fact, this is what is popularly understood to be the main street fashion.
By contrast, Haute Couture is a French term that literally means 'high end dressmaking'. Nowadays, the term is more popularly used to mean 'high end fashion'. In its original definition, it means clothing that is designed and tailor-made for a specific person. Similarly, it can also mean high-end fashion designs for a specific purpose. And as far as fashion shows are concerned, the showcased haute couture designs are made specifically for the shows. They are intended to exhibit avant-garde looks from the fashion designers, reveal their artistic talents and bring their imagination to life.
That is exactly why you don't get to see such outfits in everyday life. The only exception is red carpets events where celebrities like Lady Gaga show up dressed in fancy clothes.
Entertainment and Branding Value
Fashion shows don't take place every month or week – each of them typically lasts about a week and can proceed for many hours on any given day. This represents a big and rare avenue for fashion labels to captivate the audience and make bold statements about their brands.
If you have attended big fashion shows for several years in a row, you won't want to spend long hours looking at designs you see just about everywhere. That will likely to induce drowsiness and irritability and even cause you to exit and never return.
You can think of the shows as the FIFA World Cup which brings together national teams and their fans every four years. Whether you agree or disagree with this statement, one reason you watch such a massive tournament is to see the players showcase their finest skills and entertain you and other viewers.
Similarly, fashion designers use big shows to exhibit daring designs that can leave you gawking and mesmerized. By showcasing their most creative and outlandish apparels, they can get major media publications to cover their stories for days and even weeks on end. The massive coverage that comes with the shows also means that the labels can visually send messages about their brand. For example, if a fashion brand is eager to appeal to white-collar professionals, it could focus on a line of formal wears. If it strives to communicate a new design philosophy that emphasizes minimalism, it could do so by showcasing clothes.
Little or No Negative Criticisms Thanks to Money and Influence
Another possible explanation is that big-name designers and fashion houses can get away with their weird and generally ugly designs because they can afford to spend gobs of money on advertising themselves in glossy magazines, on street billboards, and on major digital channels such as high-traffic websites and social media platforms. This induces media personalities (e.g. fashion reporters, writers or critics) and organizations getting the ad money to turn a blind eye to the creative shortcomings of the fashion houses. Instead of writing castigating pieces or negative reviews, they tend to keep things amicable or neutral. 'He who pays the piper calls the tune' – isn't that what a wise man once said?
After all, aren't luxury brands aspirational for most people? As long as they continue to spend lots of money on ads and their luxury wears remain a fixture among celebrities, their sales will continue to grow. So why would reporters or critics think their opinions will sway the larger market? This is the sort of reasoning that explains why many fashion reporters and critics prefer to hold back whatever criticism they have.
Similarly, most fashion media outlets are aware of the need to attract advertisers to remain going concerns. Also, they know how significant it is to have access to the fashion industry. The very thought of their reporters being frequently denied access or not invited to some of the biggest events in the industry fills them with utmost dread. Because if one big fashion conglomerate that owns a significant number of leading luxury brands decides to put you in their "black book" for being, in their estimation, a media adversary mainly interested in tarnishing their brand image, your days as a fashion outlet are numbered.
Many fashion-focused media organizations still refrain from publishing critical materials about their brands in order to remain in high-end fashion labels' good graces. The upshot of all these is that they allow a reality in which the big fashion houses come under little or no negative scrutiny.
It's hard to pick one answer that universally explains the issue discussed here. It may be more appropriate to admit that the right answer lies somewhere in between the above explanations and perhaps a few others. To be absolutely certain, you'll have to get into the minds of the creatives who designed the outlandish wears you have seen on the runways.