Your budget shouldn't hold you back from having great style. After all, there are many ways you can utilize your clothes and make them fashionable. Also, you don't have to spend a lot to add stylish pieces to your wardrobe.
So, if you're trying to save money and want to style your outfits well, here are some tips you can follow:
Invest In A Few Pieces
If you want to enhance your style, investing in a few staple pieces may be a great idea. Instead of buying too many clothes often, it may be ideal to purchase good-quality clothing because you can mix and match them easily. After all, fashion trends change, and some clothes don't pair well with certain items.
Also, picking your clothes meticulously would ensure you spend your money on items you can use for a long time. If you don't know which pieces you should get, you can start by finding a good pair of pants and tops you think you can use often. For example, jeans are great additions to your closet since you can pair them with various items and use them all year long.
If you're worried about the quality of clothes declining over time, you can opt to buy some designer pieces. Some high-end brands have excellent garments that are durable and stylish. And, if you're worried about their price, you can save your funds and wait for on sale designer clothes before shopping.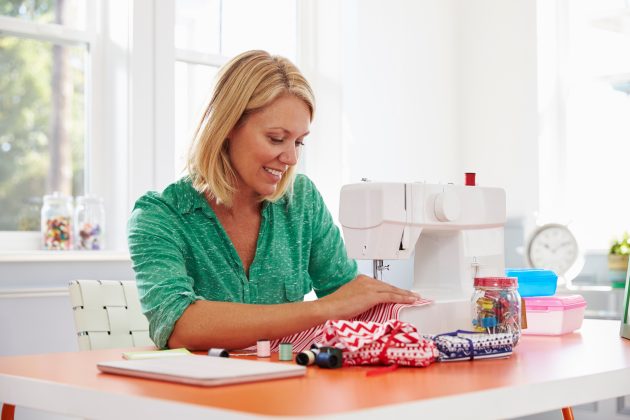 Go Thrift Shopping
Another way you can acquire great fashion pieces without breaking the bank is by going thrift shopping. Some secondhand shops have great selections, so you're bound to find some items that suit your taste.
Also, thrift shops are commonly more affordable. Since the pieces they sell aren't brand new, they usually offer more affordable prices. Of course, this doesn't mean the clothes' quality is terrible. In some cases, their products are in good condition with only minimal signs of wear. If you're good at thrifting, you may be able to find some excellent clothes that suit your style.
If you're conscious about your fashion consumption and want to practice slow fashion, thrifting is also an excellent option you can practice. Buying secondhand clothes can lessen the amount of waste you contribute to the environment.
Know How To Match Clothes
If you wish to elevate your look, one skill you should learn is matching fashion items. You can try to mix and match the pieces you already own, instead of buying clothes all the time.
If you want to wear a trendy fit, try to pick pieces with colors that complement each other. For instance, if you're wearing beige pants, you should pair them with a light-colored top to highlight your proportions.
You can also try to layer items since this would make your clothes stand out. For instance, you can add a jacket or a scarf to your outfit to elevate your look.
When styling yourself, you should see how your clothes fit your body. Wearing clothes that fit your frame may help make you look more fashionable. In addition, you should think of small details like tucking in your shirt or rolling your blouse's sleeves. These can make a significant difference to your appearance.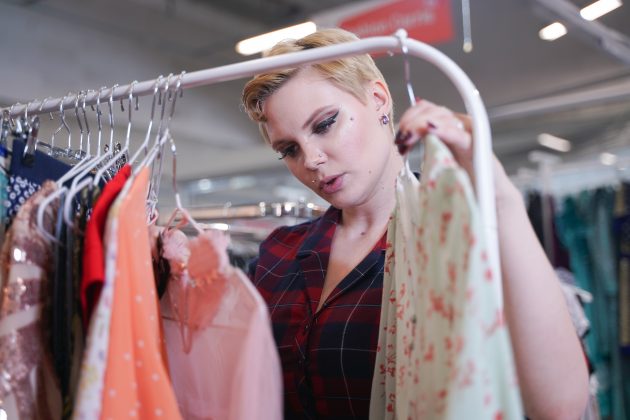 Customize Your Clothes
If you can't find clothes that reflect your personal style, you can consider tailoring your outfits instead. It's a great way to have fashion pieces you like without spending much money.
You can start with simple projects like adding patches to your denim clothes if you're unfamiliar with customizing clothes. Minor changes to your outfits can make a huge difference, so don't hesitate to try them out. Once you feel more comfortable altering fabric, you can experiment and redesign the items in your wardrobe.
One advantage of customizing your clothes is that it gives your fashion staples a new look. For instance, if you have a dress that seems outdated, you can turn it into something trendier. You can design it based on your personal style and desired fit. Repurposing your clothes will ensure you like the result since you're the one who made them.
Furthermore, reinventing your clothing is an excellent way to avoid throwing away things you don't use. After all, you may feel the urge to dispose of your old clothes to make way for new ones.
Final Thoughts
You don't need to overspend to have a unique fashion style. Simple practices like thrift shopping or redesigning your clothes are great ways to elevate your outfits. The best part about doing these is that they're easy and affordable. So, try these tips out the next time you're having a fashion dilemma.